LPD Cachets First Day Covers 1998 - 2002
On this page are my earliest first day covers. I was trying a lot of approaches and styles to see what worked and what I liked. For my first attempts at making my own first day covers, I purchased uncacheted covers from the USPS and used my computer to print on the cachets. I was playing around, trying to see if I could come up with concepts that would make creating FDCs interesting and fun.
I view the California Gold Rush FDC as the first LPD Cachets cachet. I display all the cities (and their populations) in the US that have the word "Eureka" in their name. This was my first "mass" produced (>10) FDC and I produced several variations -- modified cachets, different cancels, combos (w/954 and/or 3235), duals (w/954 or 3235), etc.
I tried many different techniques, usually based on clip art or my digital camera, and formats, fonts, styles, etc. For the 1999 Christmas stamps, I even tried rubber stamps and stickers (these covers taught me that there is no point creating a FDC unless I can develop a concept or cachet that I really like!). As you can see, I particularly enjoy creating covers with interesting combos and pictorial cancellations. I was always looking for unique relationships between stamps, between stamps and cities, between stamps and pictorial postmarks, between stamps and my local geography, etc. So, I really liked it when a stamp was released locally (or nationwide) so that I could create FDCs with unofficial cancellations. I also created several covers related to family and friends. For example, a friend's grandfather was Leonard Bernstein's college roommate, so I used an old family photo from their college years to produce a FDC as a birthday present. And unfortunately, several times I never quite got around to finishing some covers -- got the cancels, but never produced a cachet. Overall, you are going to see a lot of sports, history, and New England related covers and many unofficial cancellations.
Sometimes, I created multiple cachets for a stamp. In these cases, I have used either multiple photos, a Gallery view, or a Slider view (when I have additional text per cover). In all cases, you can click to see an enlarged photo of the FDC. If you have any questions or comments, please email me at
LPD Cachets
.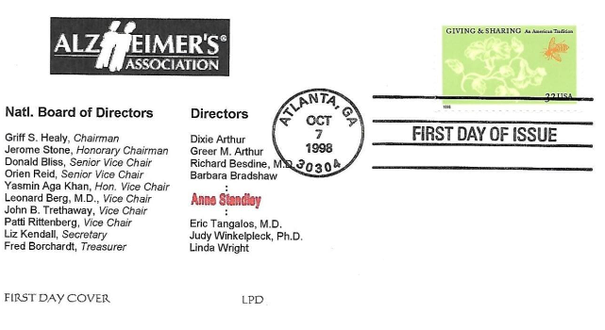 California Gold Rush (gold cancel)

California Gold Rush (gold cancel w/954)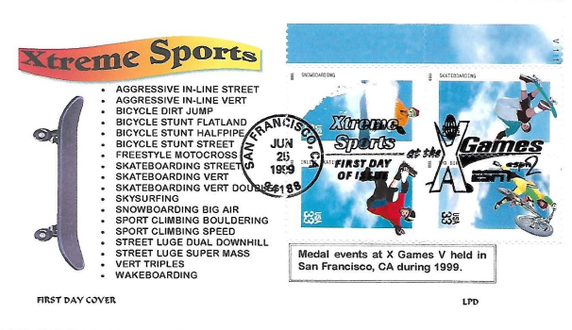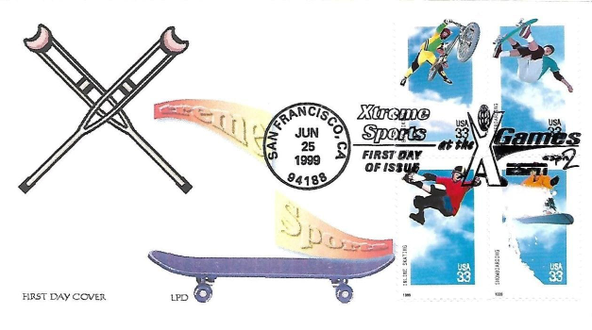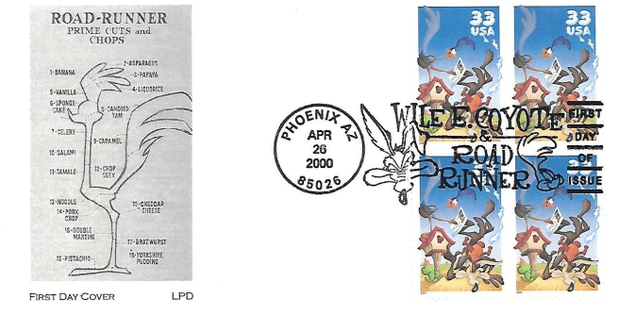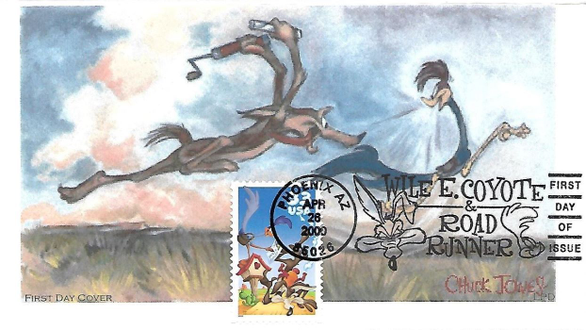 Road Runner &
Wile E. Coyote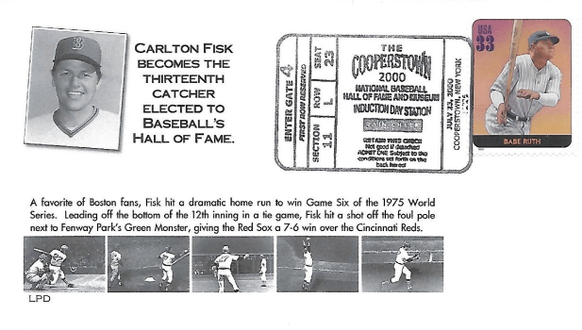 Carlton Fisk HoF Induction
(event covers -
top: Cooperstown, NY
bot: Charlestown, NH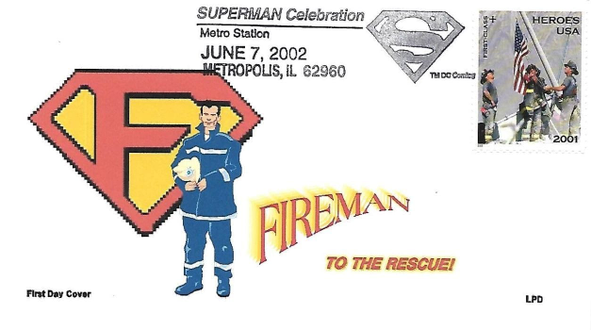 Heroes of 2001
(UO - Metropolis, IL)