2590 Surrender of Burgoyne FDC Miscellaneous
Below are the eight distinct first day cancellations that I have seen:
Czeslaw Slania (1921-2005) was a Polish-born postage stamp and banknote engraver who engraved the Surrender of Burgoyne stamp. He is considered by many, the most skilled and prolific of all stamp engravers, with over 1000 stamps across 30 countries to his credit. His work was of such recognized quality and detail that he is one of the very few "household names" among philatelists. Slania often would hide secret marks in his stamp designs that could only be seen under a microscope, like himself sking down a mountain or the names of girlfriends, realtives, or co-workers. He engraved eight stamps for the United States:
2036:

Bicentenary of the Treaty of Amity and Commerce between USA and Sweden

(in 1983)

2154:

Veterans World War I - "Battle of the Marne"

(in 1985)

2184:

Earl Warren

(in 1990)

2590:

Surrender of Burgoyne

(in 1994)

2749:

Grace Kelly

(in 1993)

2755:

Dean Acheson

(in 1993)

2790:

Traditional Christmas - "Madonna and Child"

(in 1993)

3504:

The Nobel Prize

(in 2001)
He has many fans who collect his work and his signature. I own three examples of his autograph related to 2590. I particularly like the third one where they only used stamps engraved by Slania.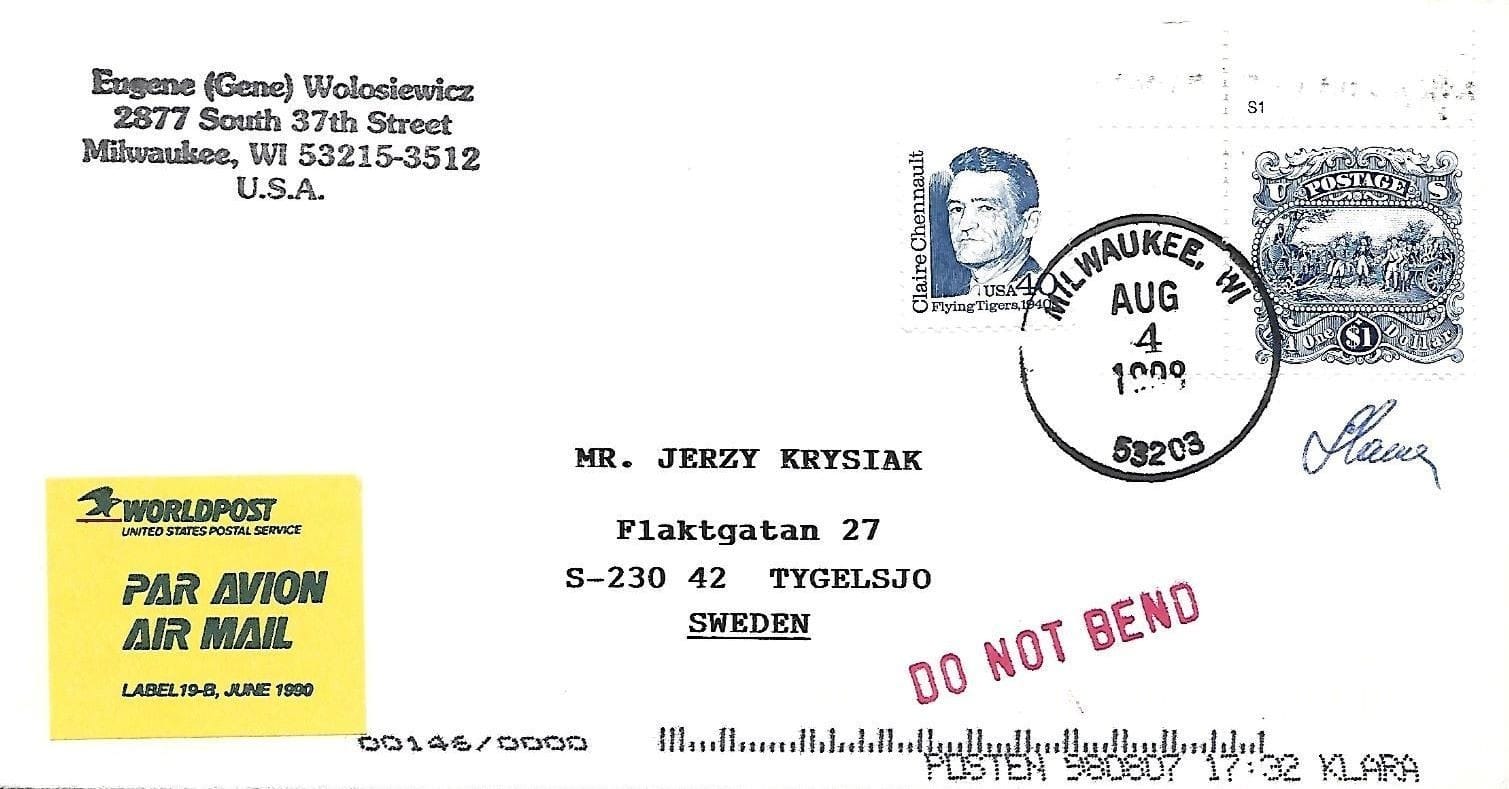 Here are all the 2590 FDCs that I own in a single, easy to view photo gallery (broadly speaking, the covers are somewhat alphabetical).