We all flew into Phoenix and surprisingly had no problem connecting. Most of us had a very nice Mexican dinner on Saturday night and then drove up to the South Rim of the Grand Canyon on Sunday.
On Saturday night we stayed at Mark's sister's home in Scottsdale. Here is a view from their deck looking back towards central Scottsdale:
I love this picture, which looks behind her house. A great display of "civilization" encroaching on the beautiful desert.
On the trip up on Sunday, we stopped at Sedona on the way. Jason and Karen had come in earlier and had spent a few extra days around Sedona. An amazing beautiful place. Unfortunately, the traffic is horrendous and the downtown is one big outlet stripmall!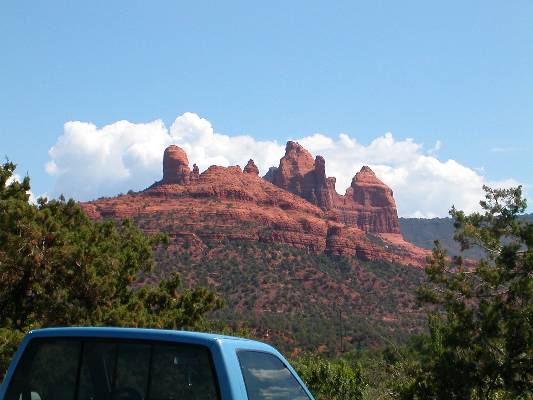 And finally we arrived at the South Rim of the Grand Canyon and checked into the El Tovar hotel. Here is the view from our hotel room balcony. Pretty amazing, huh?