Uncle Bob's "Field of Chairs (and some Tables)"
Uncle Bob is an artist in Pennsylvania and is currently creating chairs and tables as art. The chairs are big, small, high, low, leaning right, leaning left, zigging, zagging, hanging on walls, sitting on shelves, reaching for the stars, etc. See for yourself. Below is a picture of his back yard
Below are some decorative chairs he gave my family. He says he waits until he is done to name the chairs -- the name comes to him then! The one on the left (it is about 1 1/2 feet tall) is called "Ta-Da". The one in the middle is called the "choo-choo chair". I don't know what the pair (about 6 inches tall) are called on the right.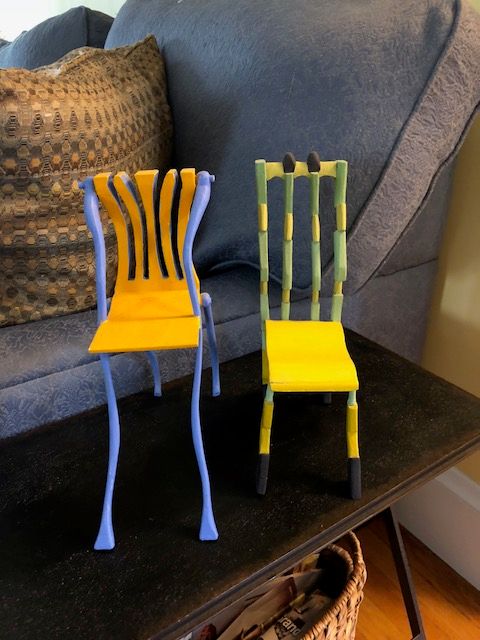 My mother has around 15 of Bob's pieces hanging in her house -- from pieces done when he was in Italy to decorative mirrors.